So it's not a poem. Sue us. On a more serious note however, while the classic television format we knew and loved is dying, video consumption amongst Gen Z (today's 13-24 year olds) is on the rise. A new study indicates that this age group is consuming social video across a range of new platforms on personal computers and mobile devices. For this demographic, video is not just a one way dialogue for consumption of information or amusement, it has instead become a tool that connects young people to friends and family on an everyday basis.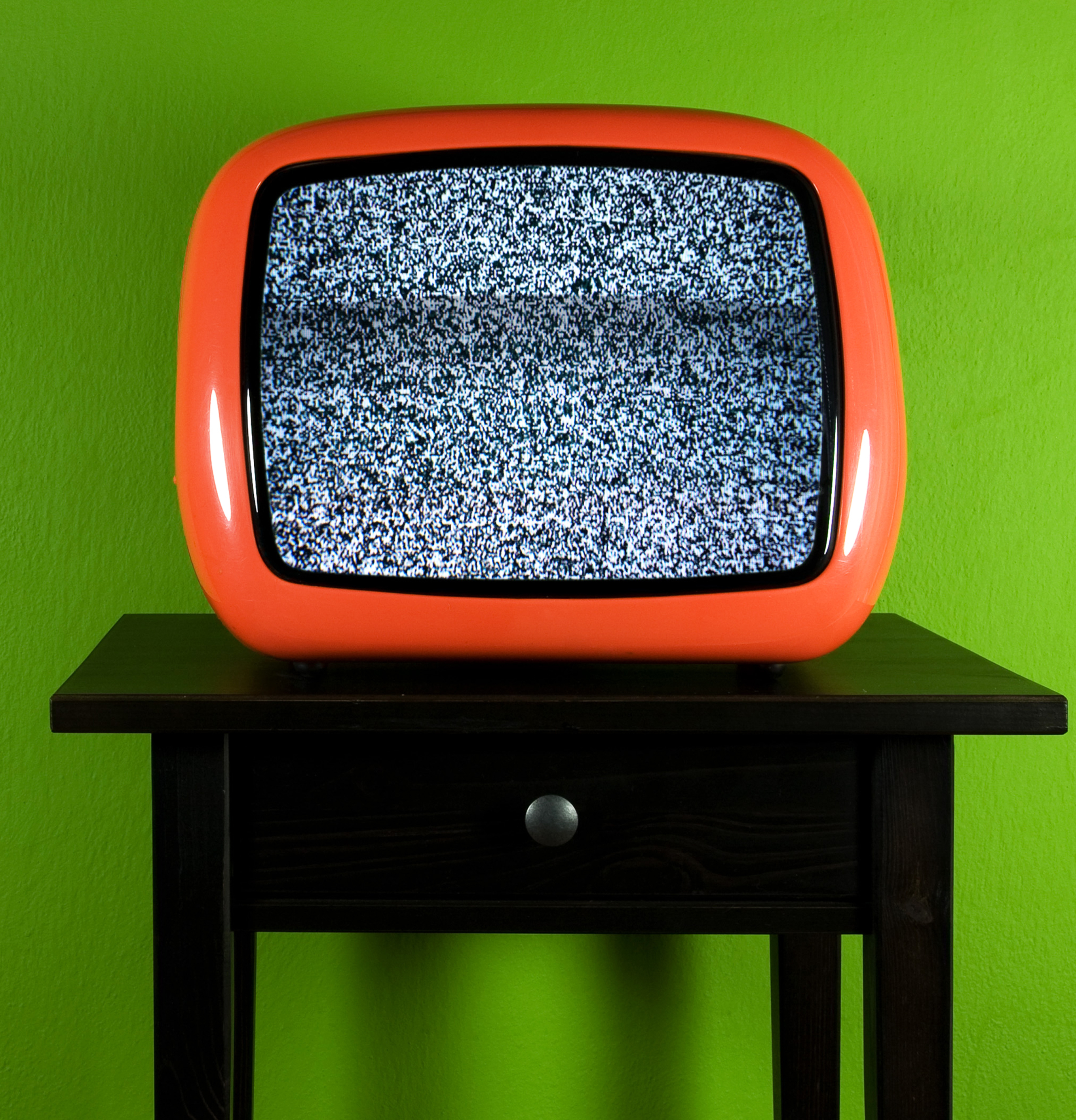 Social Video: Keeping Millennials Connected
Many researches last year, i.e. in 2015, confirmed what everyone knew – that 13-24 year olds were watching more YouTube than TV. So much so, that many of these youngsters identified with stars of online video far more than they did with traditional TV or movie personalities. The 2016 studies dive deeper into the video consumption of today's youth, to understand the usage of each video source and its impact on young adults' everyday lives. The study also seeks to understand if advertising impacts the use of any particular source.
The results showed that video content went well beyond entertainment. It also educates and keeps young people connected within their peer group. When it comes to advertising, young adults are as turned off as their older counterparts unless they find the ads either emotionally touching or a matter of amusement.
85% of Young Adults Watch Video via YouTube
Of the digital buffet on the menu, YouTube seems to be the main course, with 85% of the youth watching video on that channel. However, there are other numbers which are just as interesting: 66% of the youth are on Netflix, 62% on cable/satellite TV, and 53% on Facebook.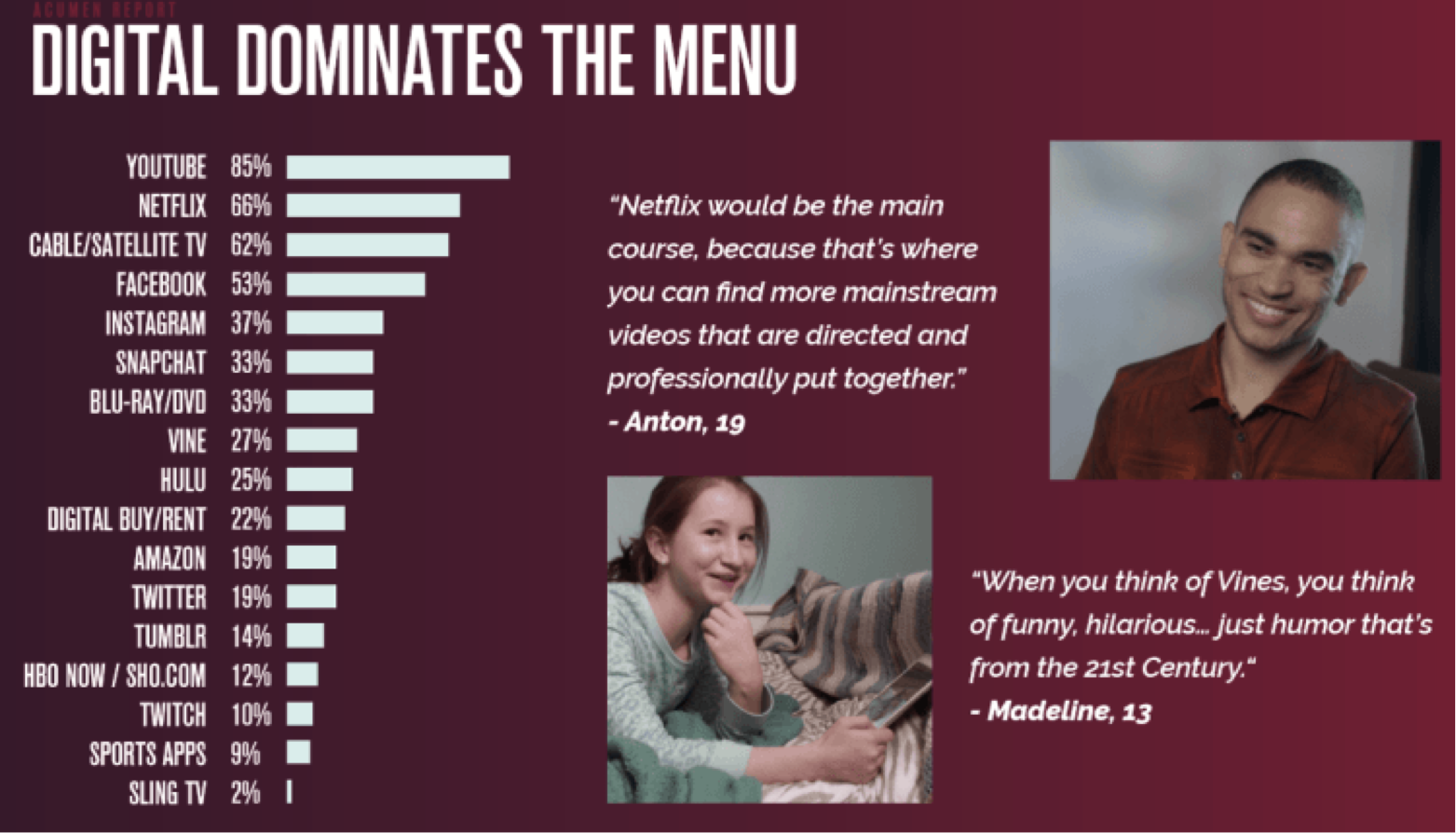 <
The TV vs. digital video skew is also evident in hours of video consumed per week. The average young person consumes 12.1 hours per week of "free" digital video, and many consume an additional 8.8 hours of subscription digital video. Television garners just 8.2 hours weekly, with far fewer 13-24 year olds watching it as compared to digital.
Although social video is the new kid on the"free" digital video block it's fast becoming the dominant kid on that block as well. Of the 12.1 hrs of "free" digital video consumed by youngsters, it is already chewing off 5.9 hours weekly. These hours exclude videos made by family or friends, because most of Gen Z are watching digital stars (25%), or videos from people they don't personally know (25%). Very few viewers actually watch content made and uploaded by their own families.
A lot of the consumed content is in animation form, with brands creating animated content for engagements. This content is highly entertaining. In any case, animation is on a huge success trail, as can be seen from the success of animation movies in the last few years.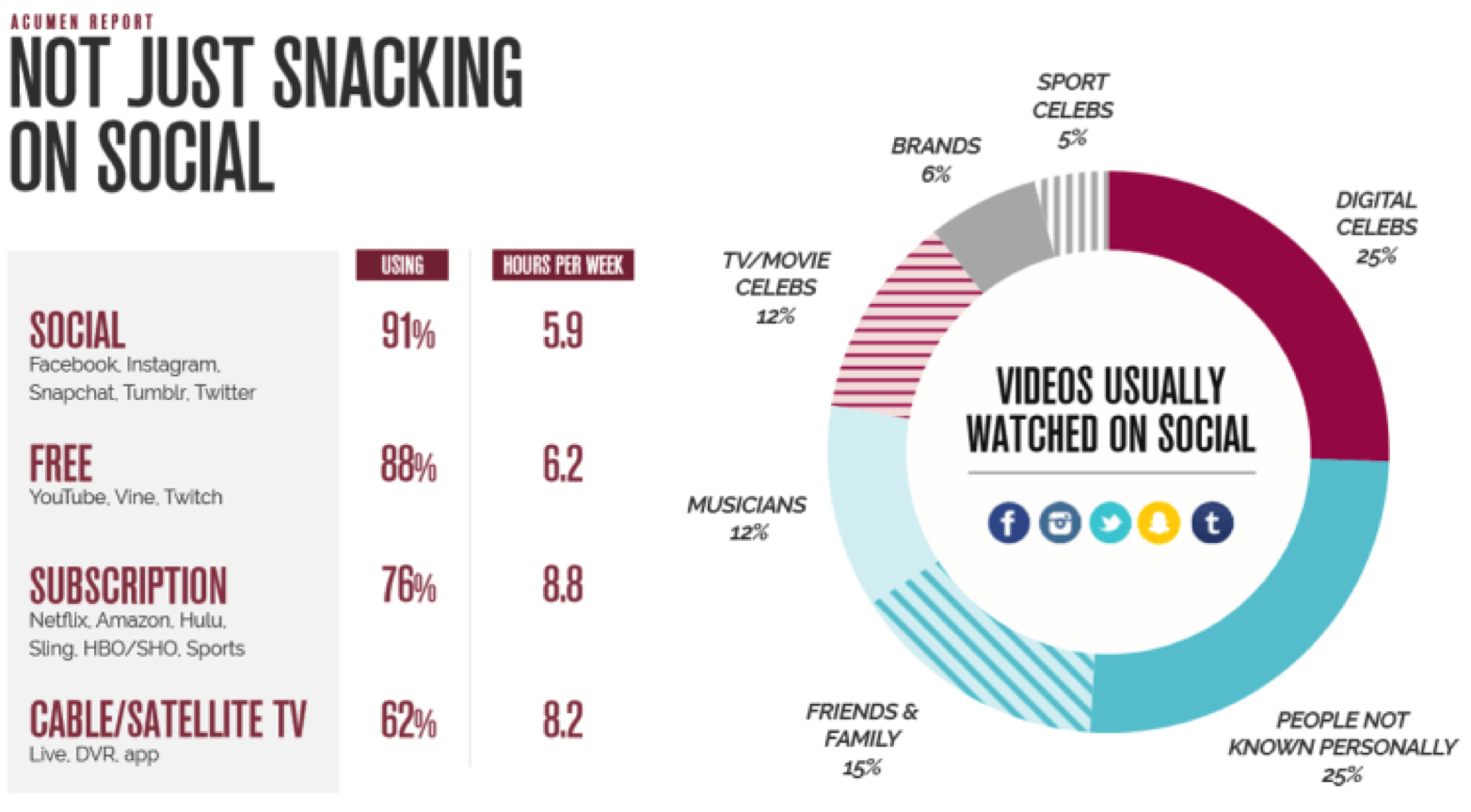 Consumer speak tells us why this skew is becoming more and more evident. While TV has content, it is still limited by what the channel shows you. Whereas, on digital media you can see exactly what you want. Basically it's a battle of "What the channel shows you" vs. "What you want to see".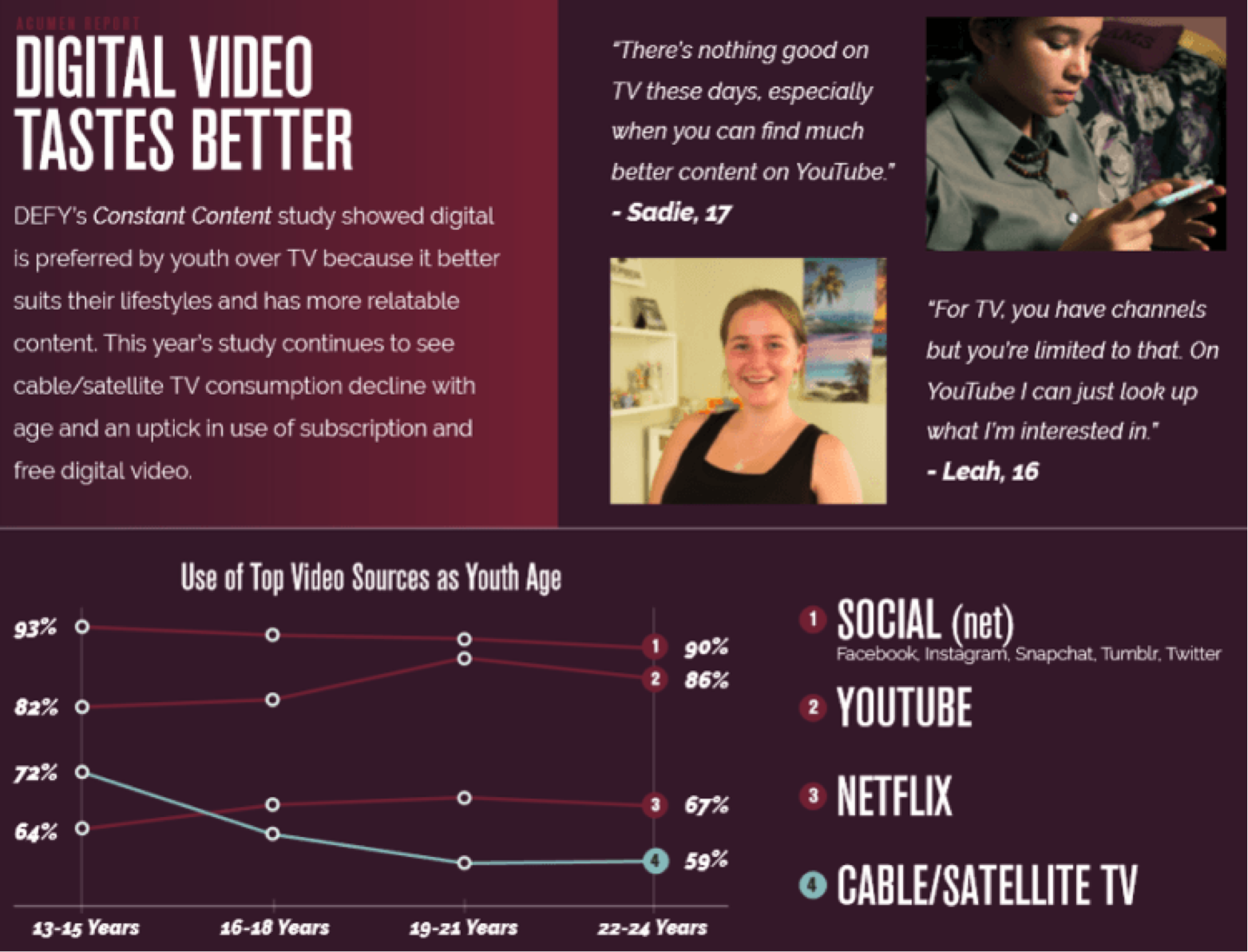 Even if it comes to the trade off on advertising on YouTube and other digital channels, the youth is willing to make the trade. The feeling is there is so much content on digital that they are better off even with the advertising. Which is very good news for advertisers. If you create engaging content for digital channels, it will get consumed by those people who will be primary consumers in a short period of time. The easiest way to do that is to work with your content provider and work out a strategy that allows you to use this upsurge in digital video consumption.
Digital Celebrities: Branded Collaborations are working
The web has spawned many digital celebrities. Especially the people who have made their hobbies and their passions and their lives the subject matter of their videos. Very often a brand may choose to support these folks and put money behind their videos because their content ties in with the brand. These brands also advertise on these people's channels.
Youngsters have agreed to this commercial trade off because they realise that the monetary help allows the creators to invest in more and interesting content. There is just one caveat: But the online star must stay authentic to their original character and audience base otherwise the collaboration may fail.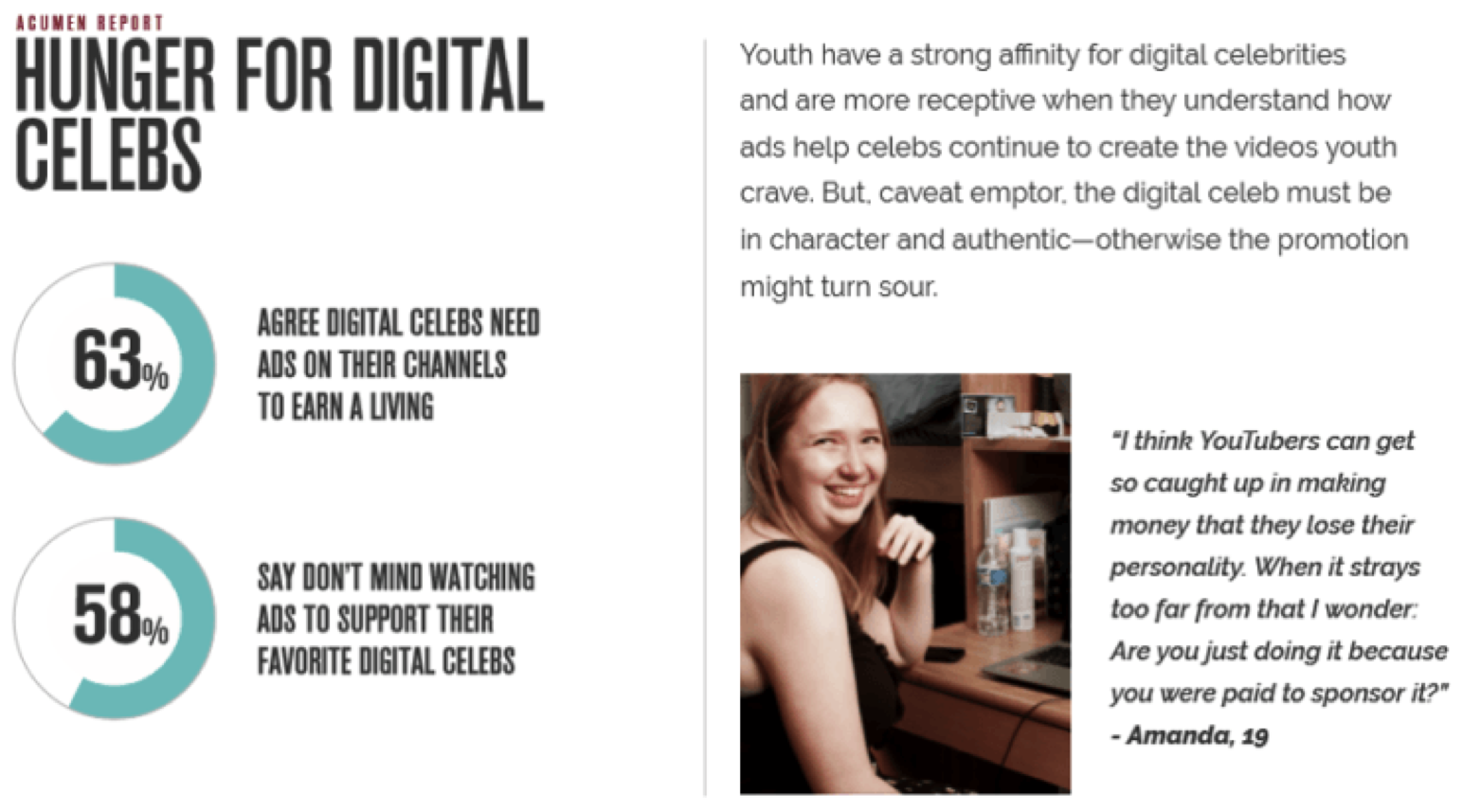 One last nugget of information: Videos Appear for 55% of Google Keyword searches with 82% of the results from YouTube. And youngsters see these videos first before they do anything else.
So why have we given you all this information? Here's the pay-off. It's time for you to invest in a content strategy and start creating digital video for your brand. TV is dead. Long live video.