You have decided to create an explainer video for your brand. Excellent! You've taken the first step towards creating new video content for your brand. But don't breathe that sigh of relief yet. There is so much more to do. First things first. You need an awesome production partner to produce this video. Videos are a key to driving awareness and engagement for your brand.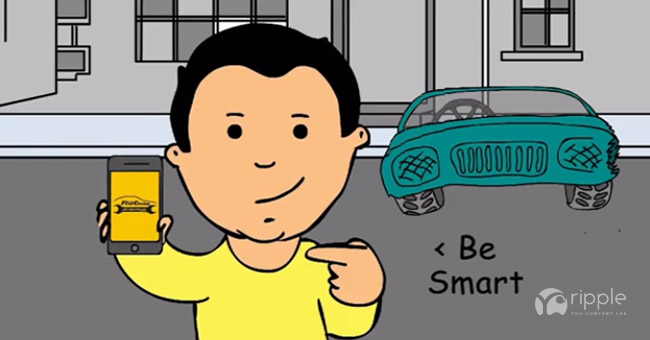 There are a few key points to consider while selecting explainer video agency.
1. Quality: The company you select should be good and highly focused at what it does, in terms of knowledge, latest techniques, video content, delivery time and final product. And just to be sure of the work standards, it is important to view previous work done for other brands. If possible, talk to their clients and get a firsthand review. Always helps to be doubly sure!
2. Hole in the pocket: Come on, admit it, the pricing determines most of it. It is important to see if the costs are worth it. Are you getting value for money? Take quotes from different companies and compare all prices in the context of the offering, if you keep it to a minute. Asking for a cost structure may simplify things for you as it will give you an exact understanding of what you are being charged for. Also, consider the amount that will be charged for edits and changes and how many changes will be included in the initial cost. An unexpected escalation of costs can be avoided if you ask the right questions and build your key requirements into your contract.
3. Your future needs: You should figure out what services the potential partner can offer as your video production needs grow. Once you start a working relationship with an agency partner and gain a level of comfort, it's nice to know that you can continue working together as your requirements expand. That way you won't need to go through the brand strategy and your vision multiple times with different vendors.
4. Creativity and "Out-of-the-Box" thinking: Do your potential partners do run-of-the-mill work or do they prefer to think differently with a dash of creativity. Will your partner make sure that your project is not only superb in execution but also when it comes to thought? Do they think of the 'Next in the Now'?
5. Scale-Up: Build potential scenarios in your partner selection process. Your partners should be able to assist you in case the scope of work increases suddenly. It is important to pre-empt whether they will have enough manpower, how costs, timelines and the quality of work will be affected. It's good to be prepared for a storm!
6. Passion for the brand: Your potential partner needs to take your project as seriously as you would. It can't be just another lead or pays-the-bill source for them. They have to love and feel passionately for your brand. Only then will they go "Out-of-the-Box" to ideate and produce great quality stuff.
7. Senior Resources: Make sure the agency's team involved in the project are extremely resourceful, innovative and a bright bunch of people. Are you involved directly and frequently with the principals throughout the entire project or are you immediately passed off to the lowest level agency resource available (AKA lowest cost agency resource) Is you agency aware of the latest video marketing technologies techniques and savvy enough to fully leverage the latest digitla marketing trends. This definitely has an impact on the outcome of your project. Much more than you can imagine.
8. Ins and outs: Ensure that your partner is knowledgeable about the industry and has handled at least one client from the same industry. So that there is a clear understanding of what is expected.
9. Allied with the competition: See to it that your partner is not currently working closely with any of your competitors, and if that is the case, ensure an NDA be signed.
10. Right fit: While everything else is important, it is crucial to ensure you're your partner's culture and work styles matches that of your company. Cultural fit cannot be disregarded. Also, here it is important to check the flexibility and adaptability of your partners. Are they professional and diligent when it comes to delivering quality work in the set timelines?
Take care of the above and you cannot go wrong in your vendor selection. While the process may be a time consuming one, it will keep things in check.
Thumb rule: do not compromise and settle for less just to get done with the task at hand.
To find out how Ripple Animation can help you create video content cost effectively, email us at v@ripplemedia.co. We currently have an offer of 10% off on our published rates.