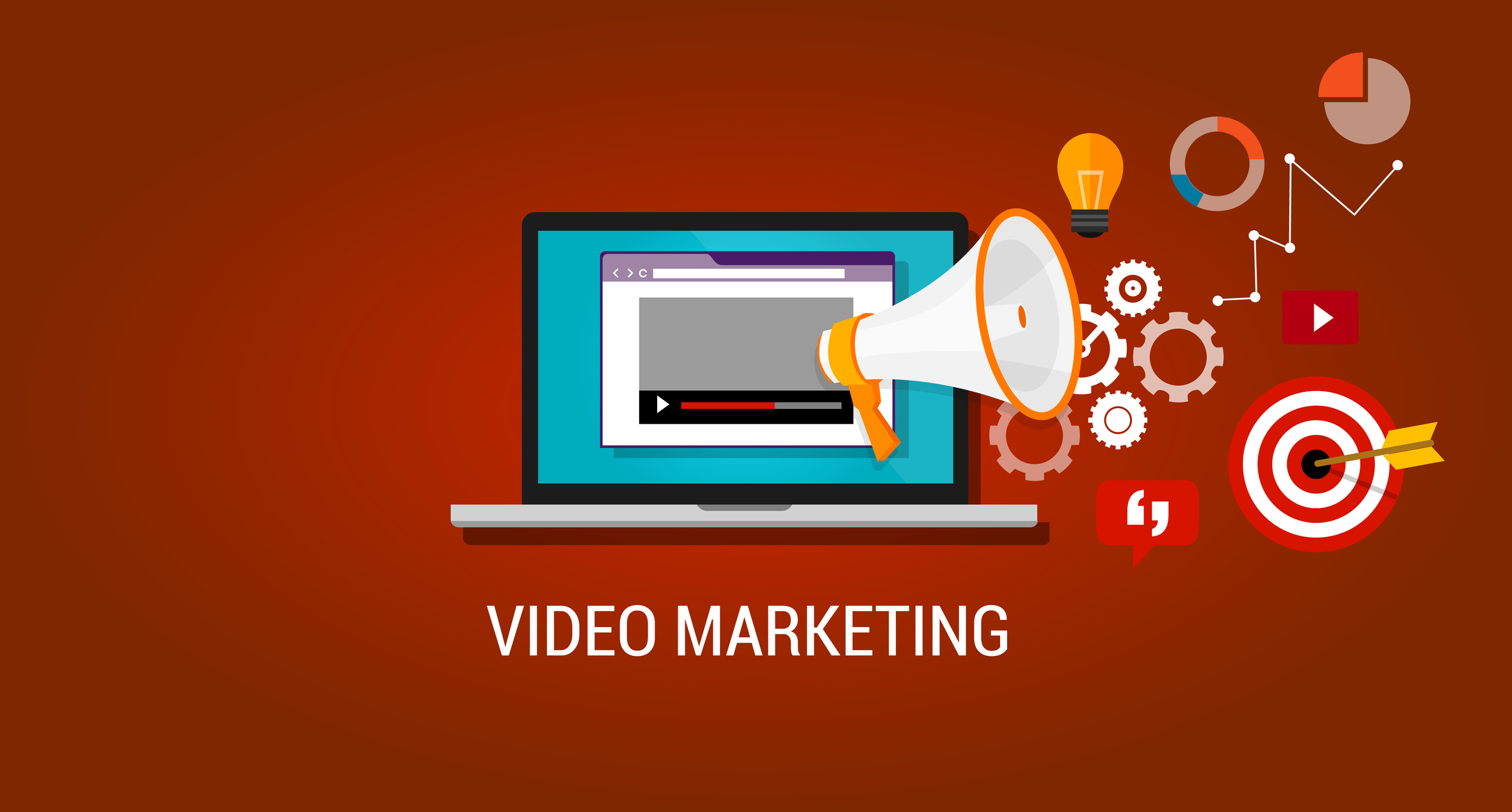 Videos are everywhere now. The change has happened so fast that people have yet to accept the reality that in future, social networks and websites will be all about moving pictures. Auto-play videos, online TV, GIFs, live streaming, etc. all are indicators of the net moving fast towards video. Many websites now put auto-play background videos in the design of the website elements itself and almost all big sites have an explainer video somewhere on the home page or their landing page. Video is now the first and most preferred way to reach out to the consumer.
People still think of the web in terms of the plain pages and websites that they have seen in the 2000s. But the reality is that after an explosion of bandwidth, exponential growth of social media, widespread use of digital film and mass adoption of mobile devices – video marketing is not a luxury anymore, it is an essential medium to get your message through to the buyer.Earlier only a few production companies used to make ads for brands. There are several professional explainer video companies and even DIY websites allowing you to create crisp customizable graphics yourself.
Video Marketing has evolved. Before the Smartphone age, drab corporate AVs were considered video. Today, there are different types and categories of animation videos for business – intro video, sales video, explainer video, whiteboard video, live action video, animation video, music video, viral video, after effects video, etc. The filmmaking & animation techniques that were available only to big budget ads and Hollywood are now available to everyone. With increased quality and decreased cost of production, videos are no longer a luxury; they are a fundamental part of the marketing mix designed for an audience that has no time or patience to read or even to browse through pictures.
The early internet was slow – there was a need to keep graphics simple and have mostly text based web pages. Then with increased speed, people started using flash animations. Now, with even higher speed, it is possible to put videos everywhere. Whatever the future brings – 360 Videos, Virtual Reality, Interactive Videos, 4K Videos, it will certainly have video as the core aspect.
Videos can be used everywhere – on your website, on your social channels, on YouTube as videos, on YouTube as ads, on WhatsApp, to play on screens in your shop or office. Everything that can be said well through pictures can be said even better through moving pictures, sound effects, dramatic music, impressive graphics and visual effects. In an ideal world of unlimited bandwidth, budget and time, every click would result in a video playing immediately.
The audience is lazy, why scroll, click and read when you can just press play and sit back to watch? Having a video on your site/channel suggests to the consumer that you are a sophisticated company. But not just any video, the consumer is also educated on matters of production value and graphics. Don't just upload a video you made yourself. Just because the medium is free, doesn't mean the message can be created just as easily. First there were PowerPoint presentations, then people tried getting them made as flash animations through professionals because the transition effects were smoother. Similarly you can make a video yourself, using whatever amateur skills you might have, or convert a PPT to a video, but to get that smooth end result, leave it to the many professional explainer video and animation companies.
If you think you need a video, contact Ripple Animation at v@ripplemedia.co to get a free quote.