Welcome to the future. Here's the scenario in 2016. Video content consumption is on an exponential rise. It's creating huge opportunities for companies and their marketing divisions.  Immediately there's a slew of animation houses trying to get in on the action, each claiming varying costs for their services.  Frankly, these costs range from the sublime to the ridiculous.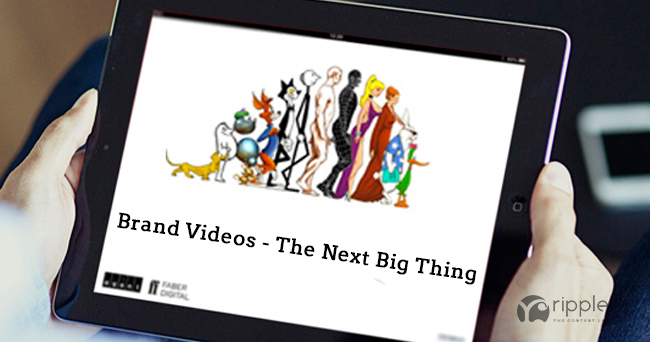 Very often brands have no clue about how to go about video creation and end up paying through the nose for stuff they may not find effective. In an effort to maintain quality as well as timelines, many brands have paid as much as $15,000 to $20,000 per video. They feel they must be present in the video content/marketing space just because their competitors are. While it is a cogent argument that you must be present in the market, one must rationalize the effectiveness of the communication and the price. Yes it is important to begin video production, or, if already begun, to increase it. However, one must consider the investment involved. After all, video production is highly expensive, time consuming and requires effort.
No. Before you think it, we're not trying to put you off video production. Or deter you from increasing it for your brand. We're trying instead to optimize your benefits by embracing an extremely fruitful trend, so that you don't flinch at the expenses to follow.
Brands looking for great quality often struggle to find video production houses that can produce animated videos in a cost effective manner. When the mandate is to have a content strategy and a content roll out plan, most brands need to create at least 6 videos per year. The question then becomes, how does one bring the cost per video down significantly?
With the latest professional video technology and offshore management, brands can now cut their video production costs by 50-75%.
Let's begin with a shocking statement – It is totally possible to double your video production without affecting your budget or quality. Just to prove to you that we're not talking through a (non-existent) hole in our collective head, we list below seven suggestions that should get our point across.
• Involve the team or the production company from the initial stages. (They can make suggestions in scripting stage that can lower costs.)
• Consider video options that are viable and suitable for your brand and that best meet your objective. (These may include just one form, or a combination of, animation, live shoot, info-graphics…)
• Include storyboarding in your production process while it adds to the initial costs, it saves a lot of heartache later.
• The shorter the better. (General rule of thumb for videos.)
• Use simpler styles for animation and graphics if possible.
• Get bids from different video production firms. Find the balance between quality and expense.
• Consider offshoring your project since it usually lowers cost and gives you a larger pool of skilled global talent, ensuring that work gets done faster and gives you a cost advantage.
One last word. Or a few. If you find an animation partner you're comfortable with and whose ideas work for you, stick with that partner. Otherwise, look for options that can help you produce quality videos for your brand without affecting the budget. And in doing so, use the suggestions above as a route map.
Still unsure on how this can be a win-win deal for you? Contact us at v@ripplemedia.co. We currently have an offer of 10% off on our published rates.