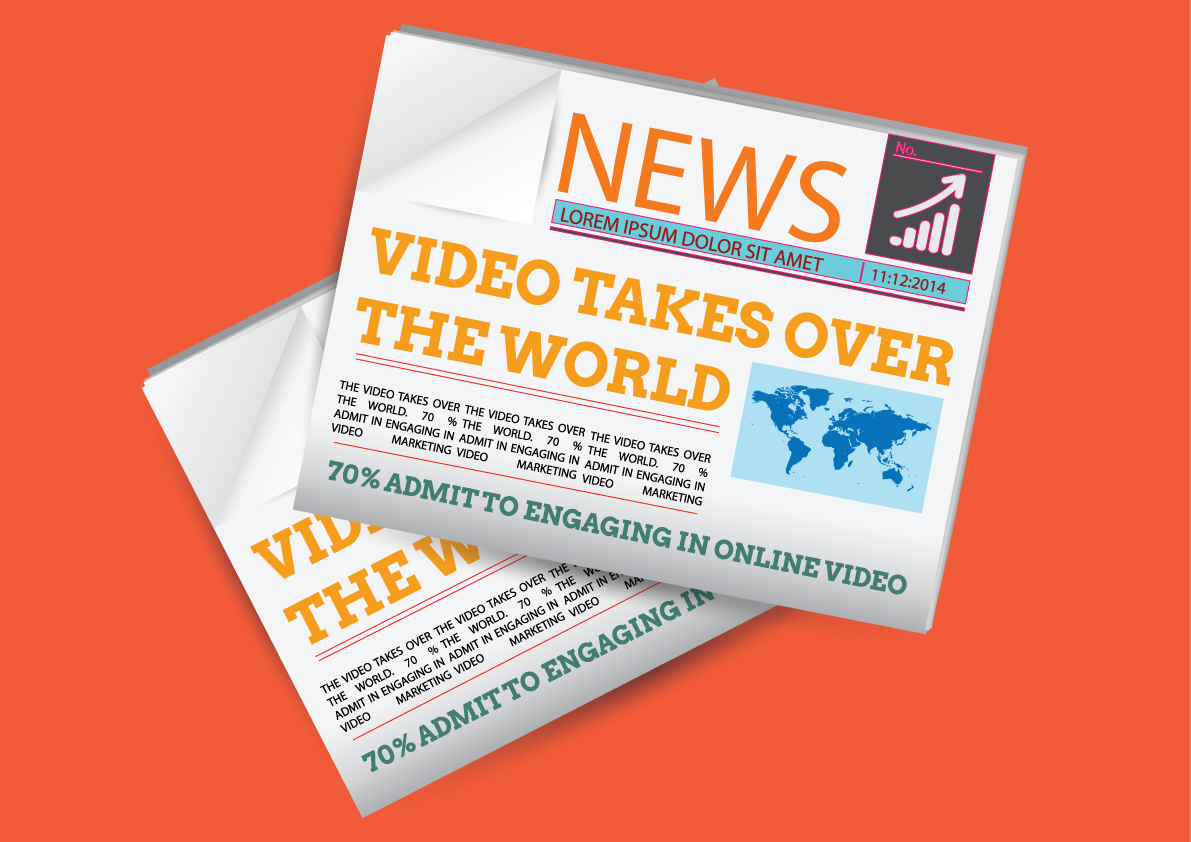 While marketing made huge strides in 2015 with theories and methodologies like predictive analytics, engagement marketing, and account-based marketing, the biggest step forward was in the case of video. Facebook announced that more than 8 billion videos are viewed every day on their social network. (And no, they did not announce it on April 1.)
This is what we, who work in the video content industry, have been screaming ourselves hoarse about over the past couple of years – that video is one of the hottest trends that marketers need to watch out for. Last year, video went from being just a B2C medium to a mainstream medium for B2B marketers. It proved an indispensable weapon in the battle for not only attention spans and audience engagement but as a great research tool for potential customers.
And yes, we realise that you hard headed marketers who are reading this blog need numbers to be convinced of our grandiose claims. Here they are. 96% of B2B marketers now use video in some way, according to a recent study by the Web Video Marketing Council. Video has shifted from being just a brand-building tool at the top of the sales funnel to being used throughout the buying journey to engage audiences with product explanations, demos, customer testimonials, and much more. And with good reason: 74% of B2B marketers now say video content produces conversions better than other forms of content. Aberdeen Research also reports that organizations that use video successfully grow their revenue 49% faster than those that don't. Imagine. 49% more revenue.
Since we've now got you where it hurts – in the 'share of wallet' we mean – we'll take the opportunity to tell you about the top 5 changes we expect in the video market in 2016.
1. From a passive to an active medium
Sit here. Watch this. That is what has seemed to be the mantra for on-demand video content primarily. It has been used for a one-way dialogue with online audiences (much like other forms of content). Thus, viewers consumed a lean-back experience. However, with the advances in technology, that is set to change. Watching videos will become more active–and interactive. We'll see more lean-forward opportunities with mid-roll surveys and questionnaires and choose-your-own-adventure-style videos that enable marketers to turn videos into two-way conversations and gather some important intent data from their viewers while they're at it.
2. From generic to personal
Instead of watching 'a' video, consumers will now get to watch their 'own'video content. More and more marketers are using automated video personalization to bring viewers into the story (and boost conversion rates as a result). They'll weave the viewer's name, company logo, or LinkedIn picture seamlessly into the video content to draw the viewer into the story and create a unique and memorable experience. What once seemed like a pie-in-the-sky idea is now possible at scale thanks to new technology.
3. From marketing to sales
Since video is now permeating the web (that's free, or nearly free, marketing space), you can create sales videos too. On air space in traditional channels used to be so expensive that one could use it only for selling a brand message. Now, sales will start to use marketing videos as part of the selling process and will also start creating their own personalized videos to better connect with potential buyers. In 2016, marketers will start focusing on how they can adapt their video strategy to help their sellers sell.
We'll see more businesses produce product demos, customer testimonials, and detailed how-to videos to address the needs of buyers getting closer to a decision. And we'll see more sales reps using video content for on-demand product demos, relationship building, and ultimately closing more deals.
4. From data to insights
It's all very well to collect data on our prospects and buyers; which is what we've been doing so far. But now, with the magic of analytics we will be able to turn that data into actionable insights that lead to real results. This year, marketers will move on from view counts as the measure of success and will start using viewer engagement data to better understand their prospective buyers, identify their hottest leads faster, and track how videos are contributing to lead generation and revenue. The data is within reach with the right video marketing platform in place, connected to your marketing automation or CRM system. But so far, marketers have been slow to take advantage of it. As reported by Demand Metric, 72% of survey respondents say they are using no or only basic measures of video content effectiveness, giving them no way to accurately determine ROI. That won't last.
5. From the agency to the digital production studio
With video transforming from just another content medium to a strategic weapon for marketing and sales, more and more businesses will start working with animation studios independently of their agency. Why? To have better control over the strategy, creative process, timelines and for packaged deals. As more marketers measure their video results, they'll have the ROI proof to invest more resources into their video programs.
Now that you know what video should be doing for your marketing and sales efforts, you're probably thinking about your video strategy. In which case, e-mail us at v@ripplemedia.co and we'll help you put that strategy into production.