Video marketing is the new success mantra. Today, brands that focus on creating video content are reaping the returns. So should you. However, video marketing is not as simple as producing a video and sharing it on 2-3 platforms. There are many factors that go into making a video success story. A lot of analysis goes into sorting out these factors. I have saved you the effort and jotted them down.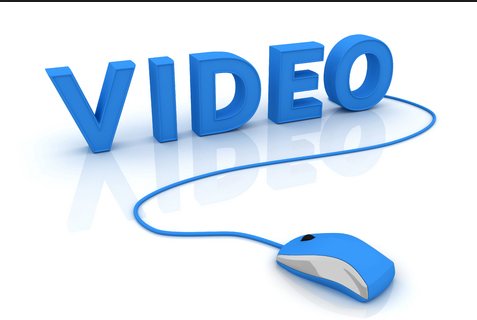 The big Idea – Not as easy as it seems: get a clever, funny idea. Write a script. Make the video. Bang. Success. Doesn't quite work like that. First things first, it is important to have a strategy in place before you begin creating videos and marketing them. Answer simple questions such as "What are the goals of your brand?" "What are our video marketing objectives?""What kind of videos need to be created?" "How many videos need to be created?" "How will your videos be marketed?" See? Immediately there's a whirl of questions with answers that need to be thought through. Only then can you start thinking about the creative.
Big bucks – What deters most marketers from investing in videos is the cost involved. But what I suggest is, rather than balking at the possible financial investment involved in creating videos, look at the big picture. You're a marketer, aren't you? Let's put this in your terminology. Don't look at the Capex. Look at the ROI instead. Effective video marketing programs will more than pay for themselves. So keep your eye on the returns and don't shy away from a relatively minor marketing expense.
What matters most is the "Matter" – 'Content is King.' Yes, it's a cliché. But it's a cliché because it's true. Especially when it comes to videos. Just having a killer strategy and big pockets is not enough. The strategy needs to produce a great idea on which you spend your limited budget. Content will actually determine how well your video performs and ensure that the returns come in. It is essential that your video is top quality and appeals to your target audience. If this is achieved, half the battle is won. Finally as brands rush to create more and more video content, the content stakes are increasing and cutting through the content clutter is a mandate.
It's all about the performance – You've got your strategy and content in place. The journey doesn't end here. On the contrary, this is where it begins. Measuring and evaluating the performance of your video is crucial to your video marketing program. You need to establish measurable metrics and analyze/optimize your video marketing program on an ongoing basis.
Ripple Animation helps companies develop and execute video marketing programs. We are currently offering promotions for new U.S. and Canadian clients. More info is available on our site at www.rippleanimation.com.