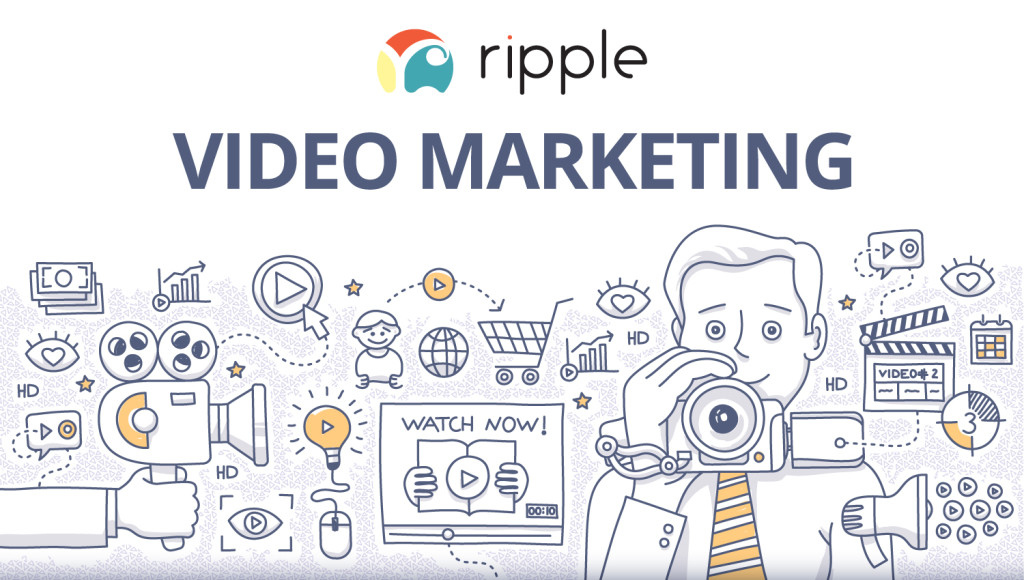 Notice how Facebook has moved from mostly text status updates circa 2007, to more visual photos+text posts later and now to auto-play videos and GIFs? This pattern clearly shows the shift in the netizens' consumption pattern towards video. Does anyone ever propose through texting or letters? No, important occasion demand all the faculties of sight & sound along with drama, extravagance and effects to be successful.
A tweet with a video is more likely to get clicked while plain text tweets get scrolled past. A Facebook post with an auto-playing GIF is more likely to get viewed and shared. Video is likeable content, far easier to consume than text or images and there is no doubt about it. Ever since moving pictures were invented, plain text and static images have been lagging behind the firm favourite of the people. Radio, with its audio shows, songs and entertainment stole readership and advertisers from newspapers, magazines and books. TV, with delightful moving pictures AND audio, stole from radio. Then the Internet came and collectively stole from everything else. For a while though, due to the lack of high-speed bandwidth, text was important online. But the way things are going now, in future, text will probably only be required or useful for tagging and meta-data as computers require binary codes – 0s and the 1s – the specificity of written language. Humans on the other hand like shapes, colours, sounds, movement and respond to emotion more than reason. Thus, your social media content should contain as much video as possible.
People see their friends' videos before images, because videos provide more information. The only reason for you to want to use static images or text in your social communication should be "to control information". Otherwise for most needs, a video conveys information faster and more effectively. You can have all sorts of videos, from simple phone-camera shot videos of your products to populate your YouTube Channel, to animated presentations, to videos of your events, to short GIFs and long animated videos for introducing, presenting and explaining your business. Why bore your clients with drab PowerPoint presentations when you can wow them with well produced animated explainer videos?
Animation, before the digital revolution, was an expensive and time-consuming affair. With computers, pen drawing tablets, new software and other related tools, making animated videos is now far less costly and time consuming. With a good script and some creative direction, you can explain any topic under the sun in under 2 minutes. You don't need massive budgets to hire actors, directors, production crew – the elements you need to tell your story can now be created on a computer. No matter how you want to say your message, there are thousands of techniques and film making tropes to convey it quickly and in an entertaining fashion.
Animation videos are great not just for important long videos but even the casual filler posts in your social media can perform much better through video. People have a nostalgic connection with animated videos and cartoons-they make them feel good and reminisce about their childhood. It's always great to have your target audience in a pleasant & happy mood when they view your marketing messages. Ripple is an explainer video company in Mumbai, we love making animated videos and handling digital channels for a host of clients.
If you think you need a video, contact Ripple Animation at v@ripplemedia.co to get a free quote.